NEWMAN'S INC Sled Bed's V-Front trailers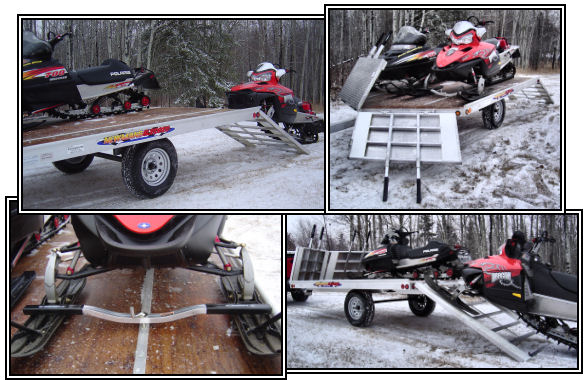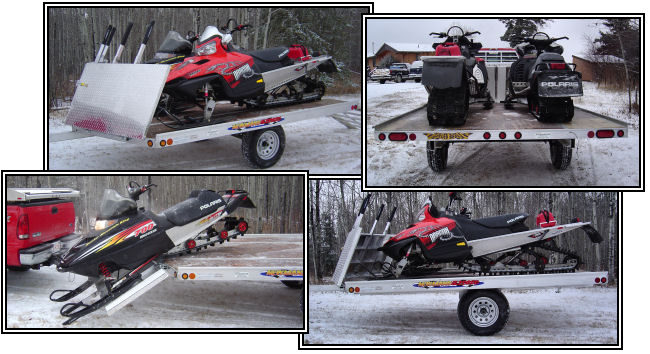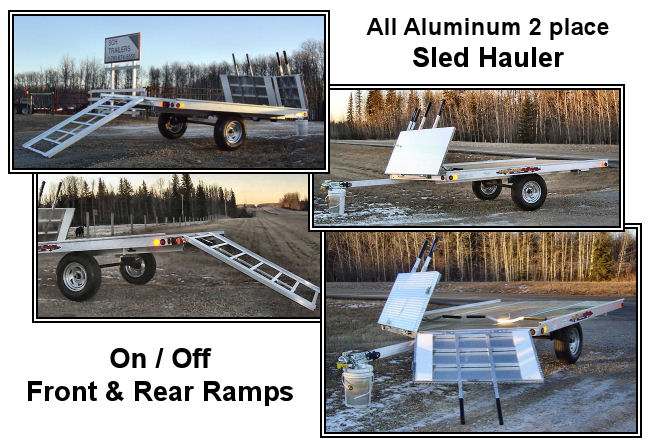 1) NEWMAN'S INC.® Sled Bed's V-Front trailers combine all your needs into one - the ease of drive-on/drive-off loading, the strength of superior design, and the highest quality construction. All trailers come with 15" radial tires and jack.
The Newmans 12 foot V-Nose (10'+2' v-nose) is priced at $2199 (shown with optional front guard $595), and the aluminum rim upgrade costs $175/axle.
Features
A Sled Bed Exclusive! Sled Bed is the first and only snowmobile trailer with Curled Side Extrusions, providing a rugged base to tie down your load. No more kneeling down in the snow and slush to find a place to secure your load.
To ensure safe transport, Sled Bed Tilt trailers feature Deluxe Wing Bars with 3/4" cranks that bolt directly to the trailer frame. Sturdy Wing Bars grip your snowmobile skis, while Ski Protector Boots prevent damage.
Your snowmobiles should take a beating on the trails, not on the highway! Sled Bed's Torsion Axle Suspension is equipped with the E-Z Lube lubricant system that gives your prized possessions a stable, non-jarring ride.
Loading and unloading sleds is made easy with Sled Bed's Stowable Ramp. A standard feature on all V-Front trailers, this aluminum ramp has rugged, high-impact polyethylene skids and tucks securely under the trailer bed during transport.
Available in 10', 11' and 12 foot models, please call for more information.
If you have any questions we would love to hear from you, call us at 780-674-5550 or e-mail us