FLOE VERSA-MAX TILT TRAILER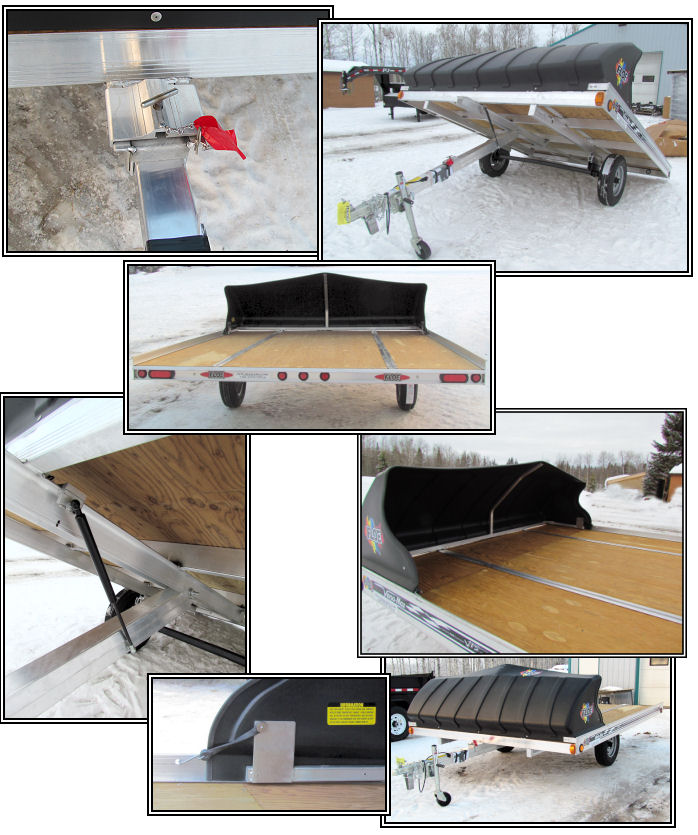 Aluminum Tilt Trailer
Please call for more details on options and sizes available.
Versa-Max™ Tilt Trailers - Easiest trailer to load and unload - just remove the clamp, tilt the bed and away you go!
STANDARD FEATURES
Two Versa-Tracks™.
One-piece tongue-receiver
Patented tilt-clamp system.
Fully welded structure that is comprised of tubular extrusions.
Reinforced tongue and fully molded wiring.
Vortex hub system.
LED lights.
Available in 10' and 12' models.
OPTIONAL FEATURES
Salt shield, removes and installs in seconds, so you have quick access to your cargo and tie-down bars and the rugged molded design is impact resistant.
Aluminum tie-down bars with ski-protective boots, with the versa lock that slides in the track system and can be locked with a padlock.
The gas shock aids the tilt function and provide the necessary force to keep the deck tilted when loading, a much with the salt guard.
Quick Loops allow you to create a tie down point any where along the track system.
FLOE's multi purpose solution provides the ultimate in protection and convenience.
PLEASE CALL FOR MORE DETAILS, Phone: 1-780-674-5550.
If you have any questions we would love to hear from you, call us at 780-674-5550 or e-mail us